The Lego Mindstorms Education EV3 lets your students understand and interpret two-dimensional drawings to create three-dimensional models; build, test troubleshoot and revise designs to improve robot performance; Gain practical, hands-on experience using mathematical concepts such as estimating and measuring distance, time and speed. Lego Mindstorms is designed for Ages 10-15.
Lego Mindstorms Projects
Color Sorter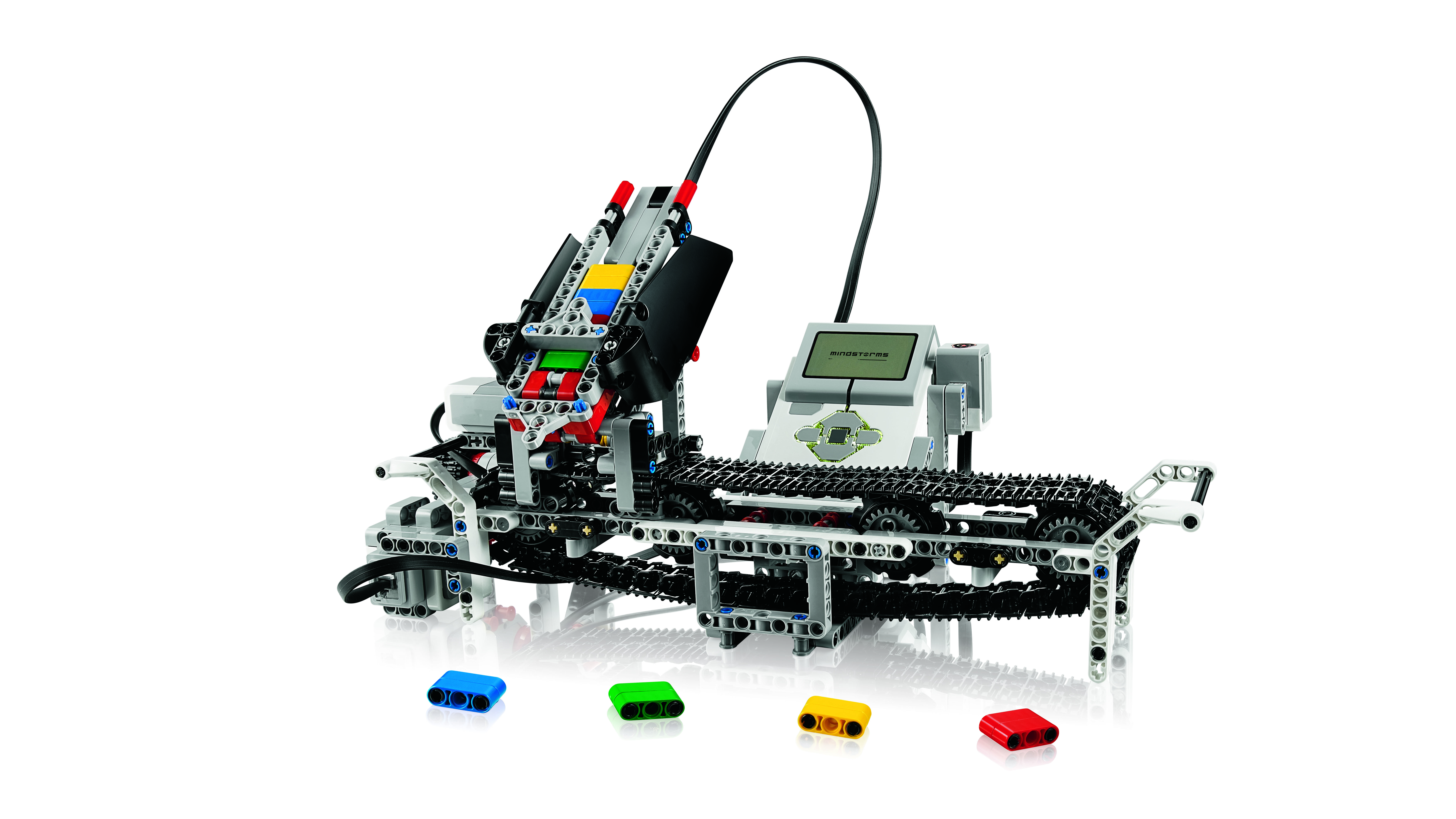 Students can build and program a color sorting robot that can sort as many different colors as the sensor can detect.
Gyro Boy
Gyro Boy is a self-balancing robot that students will make. After creating the robot, students will be challenged to program the robot's movement.
Robot Arm
The robot arm is a project students will build that will be programmed to pick up and retrieve nearby items.
Puppy
For this robot, students will build man's best friend. With a touch and color sensor, puppy can act like a real puppy!